Memento
A game that aims to create positive impacts on the issue of Post Natal Depression (PND). The players guide the two characters, the parents of a new born child, through a journey of collecting lost puzzle pieces to connect with each other again.
Jan - Mar 2023
Dreaming the Red City
An entirely virtual exhibition that showcases the 3D constructed photos of the 'Red City', which visualizes the Chinese social media Little Red Book as a virtual city we live in.
Aug - Nov 2022
April 2022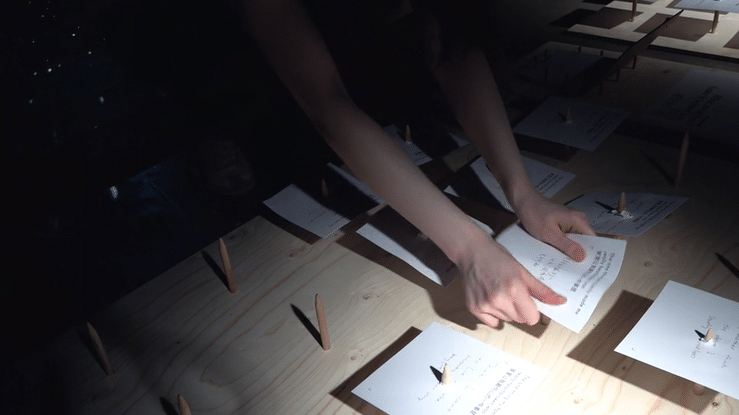 Temple for the Blessed
A virtual place to commemorate those who died in their workplace due to overwork "blessing" yet never known to us.
Nov - Dec 2021
CSM 2020 Christmas
Greeting Animation Created for CSM college social media and marketing team.
Dec 2020
Forest Clock
A digital clock that aims to make people forget about time.
April 2020