March 2022 - October 2022
Common Ground
How can design help find common ground in a polarized world?
Jan - March 2022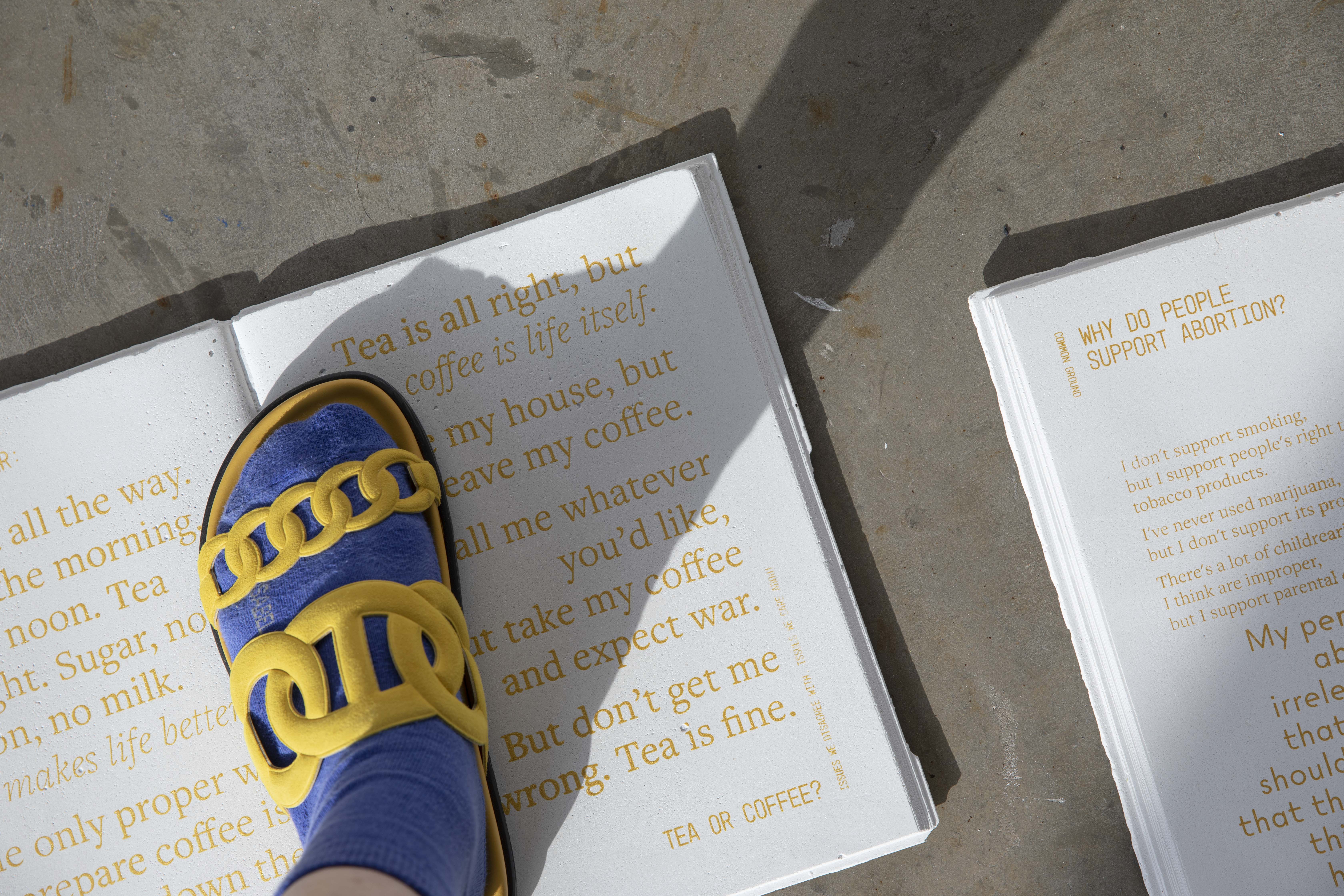 Scripture for the Blessed

A book that consists of 50 unreported cases of overwork death and the whole content can only be read with flash photo.
Dec 2022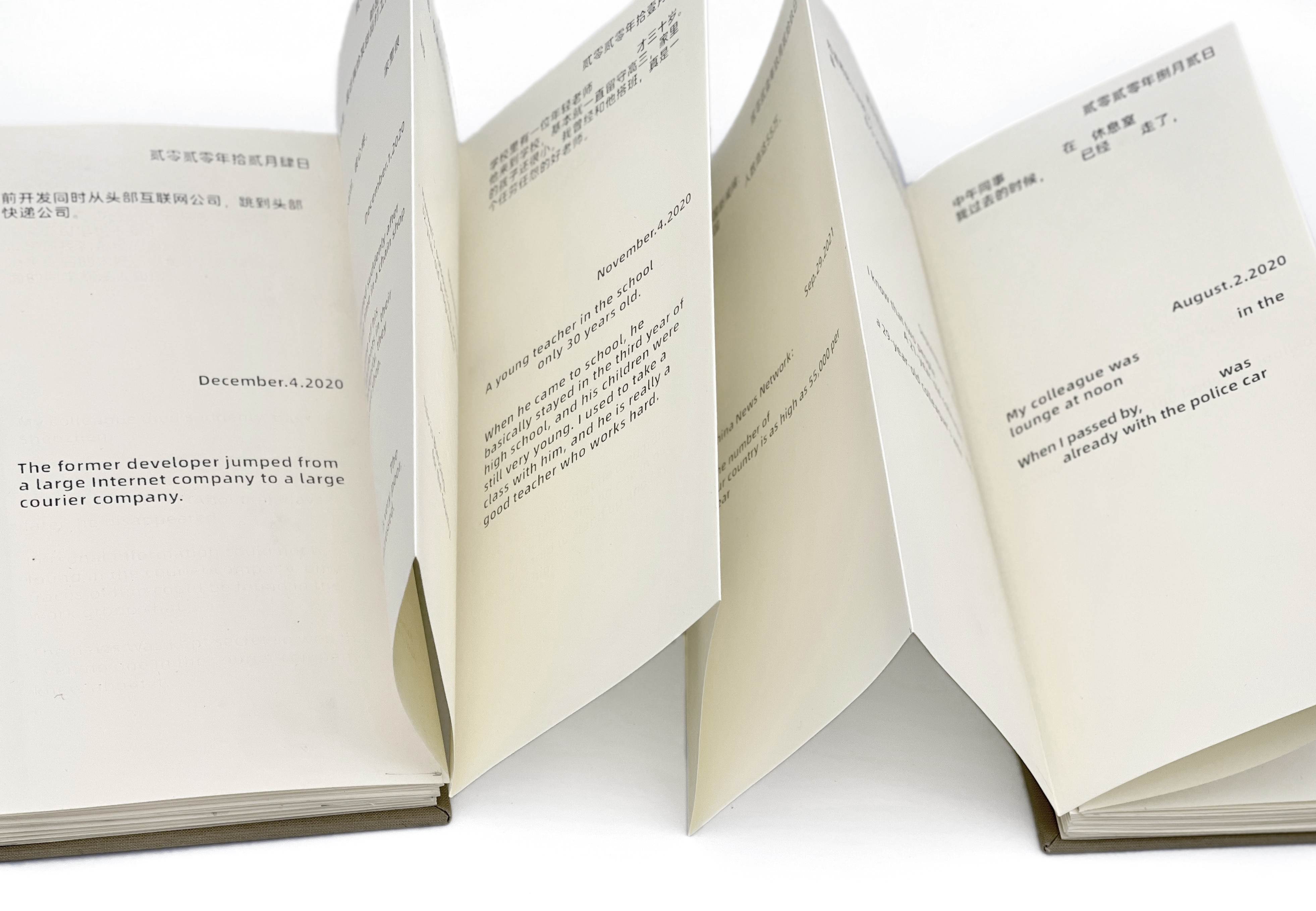 Oct - Nov 2021
Question and Advertisement
Starting from a collection 270 adverts from streets of China(check it out at
@wendyliadiography
)and analyzed how they revealed the collective desire of the society, and how media is enhancing this, accompanied by a series of related essays.
Hand bound books and Tyvek paper bag
July - Aug 2021
May 2021