30 Days Till Graduation

A Riso printed countdown calendar towards graduation, with cloth bound hinged box. The front side features an essay called Everybody's free to wear sunscreen by Baz Luhrmann and Mary Schmich with illustrations, aiming to keep graduates motivated.


Riso printed on Somerset Paper
Cloth bound hinged box
Photography by me and Ben Turner


Oct - Nov 2021
---
Packaging︎︎︎
The calender is contained within a custom made cloth bound box with a wood card holder. The sleeve is also Riso printed with the title: Everybody's Free to Wear Sunscreen.
---
Display ︎︎︎
Each week, a new card can be put up and there is a planner at the back.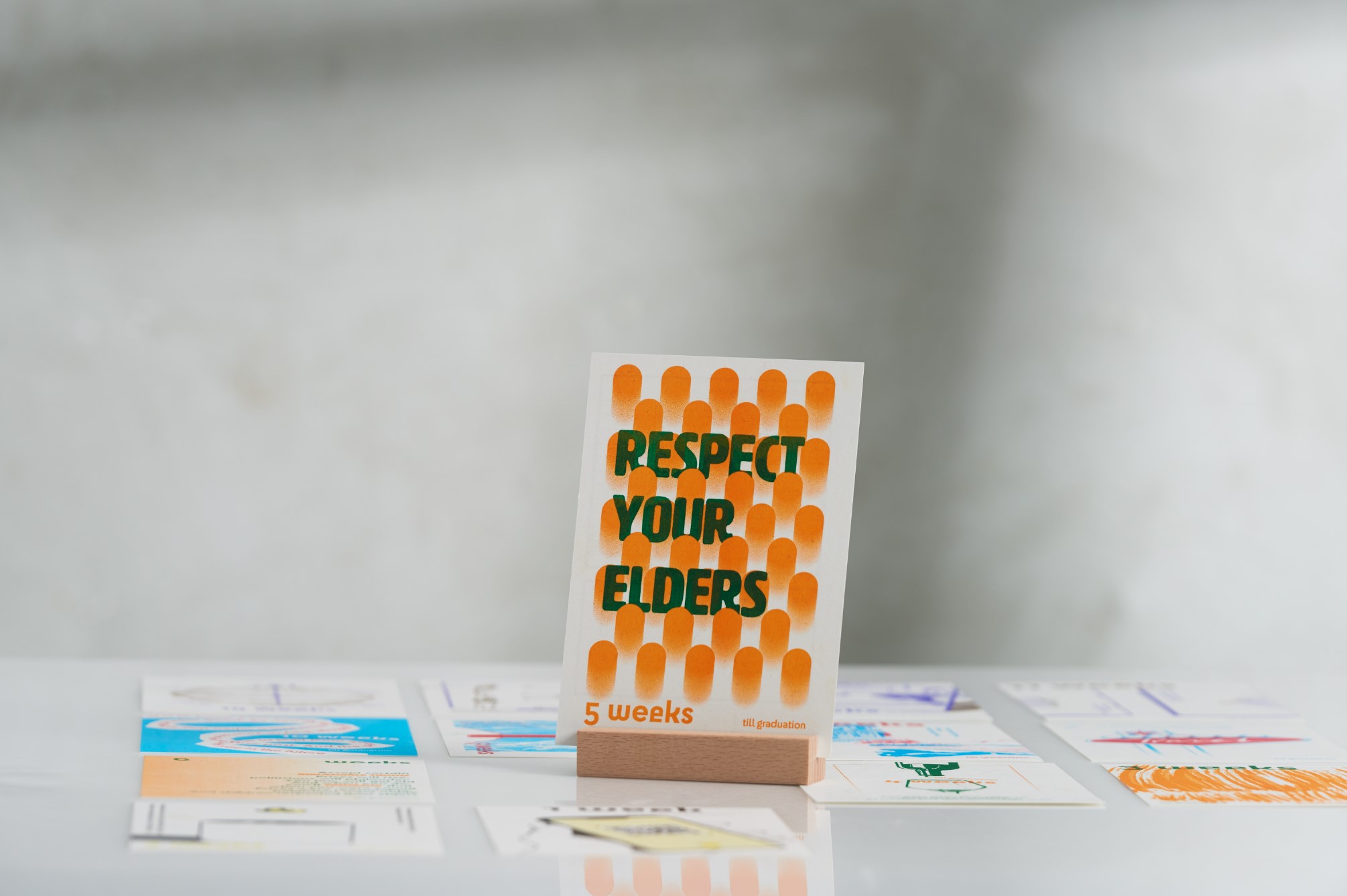 ---
Illustrations︎︎︎
The illustrations comes from the essay with a theme for each week.